Meet our staff listed below. Each staff member is trained and highly knowledgeable expert in their field. Take a moment, read through their bio's and get to know them.
Amy Jones, President
Amy has been in the real estate field for 22 years. She has been a mortgage loan officer, mortgage loan processor, office manager and now President of Liberty Title. Amy has a bachelor's degree from the University of Toledo and has lived in Toledo since 1994 and says her key to success is helping others to succeed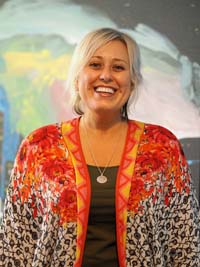 Andrea "Dre" Galliers, Title Commitments
Andrea has 18 years in the title industry and a bachelor's degree from the University of Toledo. Andrea has lived in the City of Toledo since 1997 and says her key to success is her work ethic and laughing everyday!
Amy J. Verhelst, Senior Account Executive
Amy comes to us with 20 Years experience in the Title industry. In addition, she has 15 years experience in the Banking Industry. She has worked as a Mortgage Processor, Credit Analyst, Title Sales Executive and has held the office of Treasurer for the Women's Council of Realtors along with being an Affiliate Member of Toledo Regional Association of Realtors, Mortgage Bankers Of America, and Women's Council of Realtors. She is a Notary in both Ohio as well as Michigan. Building professional relationships with her clients is one of her many strengths. She has lived in NW Ohio all of her life and currently resides in Sylvania Township. In her free time, Amy enjoys riding her motorcycles and snowmobiles with her husband Bob. She also enjoys spoiling her two Cocker Spaniels.
Doug Swartz, Senior Account Executive
Doug came to Liberty Title with over 30 years in the Mortgage Industry. He's had various roles, such as Loan Originating, Underwriting and Business Development. He is happily married to his wife Celeste. They have three children and three beautiful grandchildren. He enjoys all sports but especially the Ohio State Buckeyes!
Bobbie Spurling, Escrow Officer/Closing Agent
Bobbie has 20 years in the title industry with a very well rounded amount of experience in all departments. Bobbie has a husband named Steve and three children, Shelby, Steven, and Dylan. She has lived in Toledo her entire life and says her key to success is her positive attitude!
Renea Wilson, Escrow Officer
Renea has been in the banking/lending/real estate field for over 40 years. She has a mortgage loan officer license, was previously the Director of Foreclosure with Toledo Fair Housing, and now is an Escrow Officer for Liberty Title. She prides herself in strong communication skills and customer service. When not at work, she is spending quality time with family, enjoying music, and working out (hula hooping).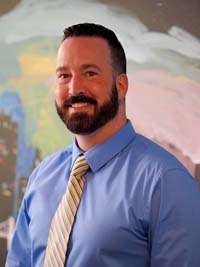 Nicholas Sarantou, Finals Department
Nick has over 2 years experience in real estate, 3 years in banking and over 15 years in the wireless industry. Nick not only brings a can do attitude also the ability to adapt on the fly. Nick enjoys in his little down time he has giving back to the community coaching at his children school. He also is a die hard Steeler, Notre Dame, and OSU fan!
Carol Bullimore, Post Closing
Carol comes to Liberty Title with 8 years of sales experience and a total of 26 years experience in customer service. Carol says her key to success is her strong work ethic and her willingness to help others.
Mindi – Data Entry Specialist
Mindi is a data entry and cloud storage specialist. She has over 15 years in customer service and has been with Liberty for 2 years.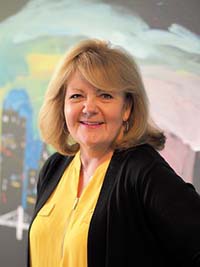 Sharon Perkins, Administrative Assistant
Sharon comes to us with over 25 years in the banking/mortgage industry. She has been a valued team member of Liberty Title's for almost 3 years. Sharon is blessed to have 3 wonderful children and 3 adorable grandchildren. Sharon's passion is helping others and says her key to success is her positive outlook.
Tasha Jacobs, Funding Specialist
Tasha has been in the real estate field for 22 years which includes 17 years in the title industry and 5 years in the mortgage industry. Tasha has been a mortgage loan officer, mortgage loan processor, closing coordinator, and an escrow processor & closer. Tasha is very well rounded in the industry and says that the key to her success is to never stop asking questions and to learn all you can learn each and every day!!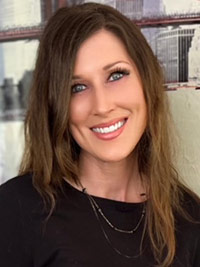 Allie Wichman – Funding Specialist
Allie has over 15 years in the banking industry and has been with Liberty Title for just over a year in our funding department. She is well versed in the financial industry and was excited to join our team. She loves spending time with her animals, family and friends. Ask Allie about her horses.
Christi Marino, Marketing & Closing Coordinator
Christi comes to us with almost 30 years of experience in the Real Estate and building industry, working for companies such as Welles Bowen Realtors, Northwest Ohio Realtors, Home Builders Association of Greater Toledo, Inc., and most recently Benchmark Mortgage. She has a strong background in marketing and communications, event planning, and was selected as the NOR Affiliate of the Year in 2020. She is a member of Maumee Chamber, Northwest Ohio Realtors, Women's Council of Realtors, and has been the Administrator for the Mortgage Bankers Association of Northwest Ohio since 2017.
Her positive attitude and sunny disposition make her a perfect addition to the LTI family!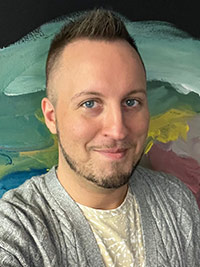 Shayne Burkhardt- Recording Specialist
Shayne has enjoyed working in the customer service industry for over 18 years. Most of his experience comes from retail stores such as Apple and The Body Shop. He has worked in management, operations, and training but was always most passionate about connecting with customers. He is now the Recording Specialist here at Liberty Title Inc. and has an Associates Degree from Owens State Community College as well as a Bachelor's Degree from the University of Toledo in Business and Marketing. When he is not working you will often find him traveling the globe or at a craft show selling lotions/soap as an Independent Consultant for The Body Shop At Home.
Lisa Soliz, Title Commitments/Final Policies
Lisa comes to us with over 25 years title company experience. Lisa began as a basic data entry clerk and worked her way up to a branch manager. She has also been a final policy manager and LOVES the title industry! Lisa has a daughter named Grace that she enjoys watching her Marching Band competitions. Lisa also enjoys hanging out with her 2 Boston Terriers, Roo and Chumba!
Jennifer Hood, Finals/Closing Disclosures
Jenny has been with Liberty Title for about 5 years, and has over 25 years of prior Banking/Mortgage experience. Duties at Liberty include preparing Final Policies, preparing Title Commitments (backup capacity), and performing Escrow Officer functions – primarily for Refinance transactions.
Spending time with family & friends, and watching Ohio State and Detroit Lions football are her favorite pastimes. As a Detroit Lions fan, Jenny has found the key to success is (hopefully) PATIENCE.
Dublin, OH Location Staff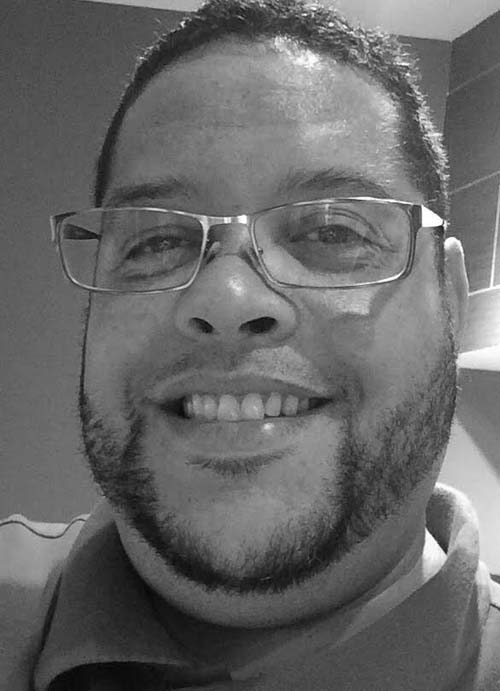 William "Billy" Fristo, Senior Account Manager (Columbus Office)
Billy has been in the Title business for 11 years. He worked at Liberty Title since 2003, as an Account Manager before moving to Columbus in 2014 to open the first Barry Bagels Franchise, which he sold in January 2018. He graduated from the University of Toledo with a Bachelor's Degree, with a concentration in entrepreneurship and finance. He is married to Jennifer and has 2 children, Kyleigh and Parker, who he enjoys watching play sports. He has come back to Liberty Title to help continue to grow the Columbus market as a Senior Account Manager. His keys to success are persistence and honesty.