**Before sending a wire please call us to verify wiring instructions**
Welcome to your Ohio, Florida and Michigan Title Agency
With interest rates making home purchases and refinances attractive for so many it's important to choose a title company that cares about you and your customers. At Liberty Title, we believe in servicing you to the best of our ability with professionalism, dependability, speed, and accuracy.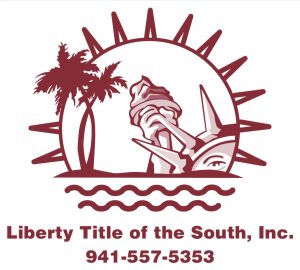 Liberty Title is now servicing all of Florida! We have a new office open in Bradenton to take care of all of our Florida clients. Learn where all of our locations are here.
Why Choose Us?
Toledo based Liberty Title employs friendly and knowledgeable title professionals in who are happy to close a transaction anyplace, anytime including but not limited to your home or workplace, and we are available after hours, weekends, and holidays at NO extra charge!
What Can We Do For You?
Liberty Title is able to underwrite title insurance policies through First American Title Insurance Company a Fortune 500 company that provides us with the tools needed to properly close any size and type of real estate transaction.
What Role Do We Play?
Nearly every position within the real estate industry uses an underwriter; whether it's for an attorney, a land developer, mortgage broker, a bank, a realtor, a builder, or any other type of real estate professional